Pontederia cordata, Pickerel weed,
Hebrew: פונטדריה לבובה
Scientific name:

Pontederia cordata L.

Common name:

Pickerel weed

Hebrew name:

פונטדריה לבובה

Family:

Pontederiaceae, פונטדריים
Life form:

Helophyte

Leaves:

Alternate, entire, saggitate (arrow)

Flowers:

Purple-blue

Flowering Period:

Summer

Habitat:

Humid habitats

Chorotype:

Tropical

Summer shedding:

Ephemeral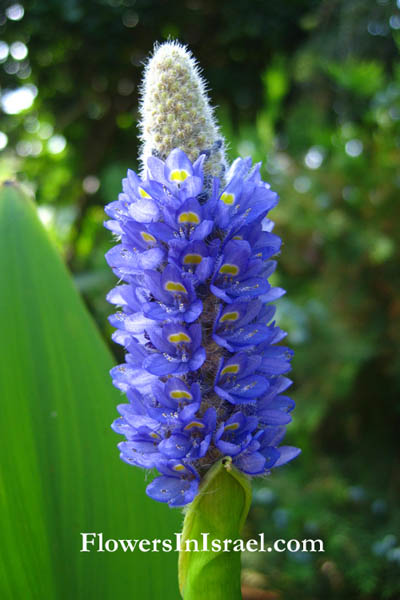 Derivation of the botanical name:
Pontederia, named for G. Pontedera (1688-1757), Professor of Botany at Padua, Italy.
cordata, i.e. with two equal rounded lobes at base, literally "of good heart".
The standard author abbreviation L. is used to indicate Carl Linnaeus (1707 – 1778), a Swedish botanist, physician, and zoologist, the father of modern taxonomy.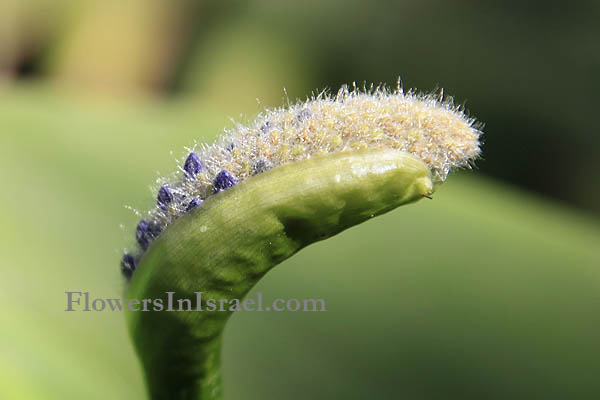 Location: Martha's exotic Backyard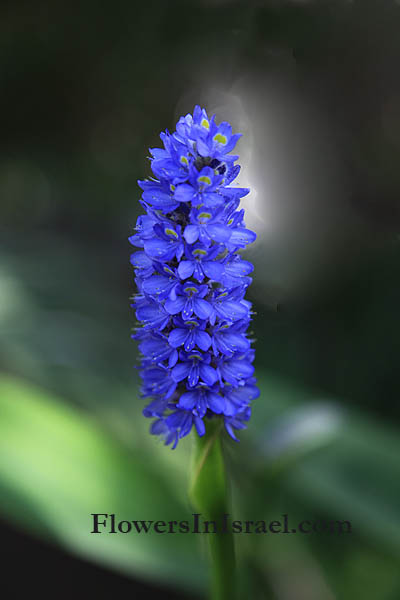 Location: Martha's exotic Backyard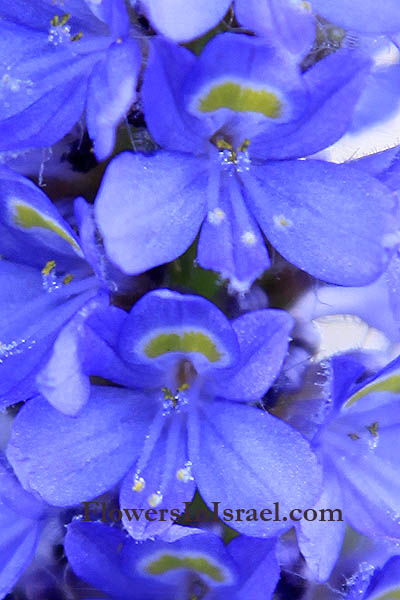 Location: Martha's exotic Backyard