Erodium telavivense, Tel Aviv Stork's-bill,
Hebrew: מקור-חסידה תל-אביבי, Arabic: الرقمة تل أبيب
Scientific name:

Erodium telavivense Eig.

Common name:

Tel Aviv Stork's-bill

Hebrew name:

מקור-חסידה תל-אביבי

Arabic name:

الرقمة تل أبيب

Plant Family:

Geraniaceae, גרניים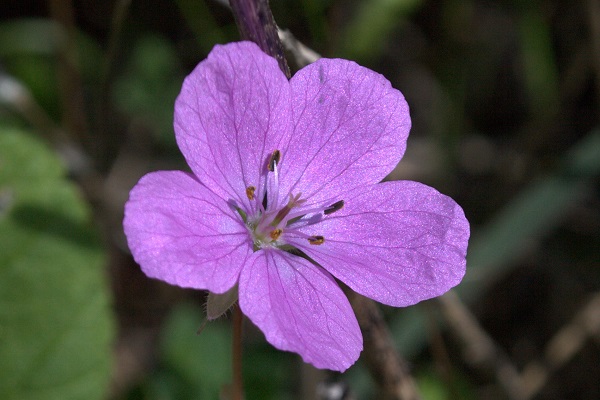 Location: Poleg Nature Reserve
Life form:

Therophyte, annual

Stems:

20-50 cm high; hairy with papillary viscid hairs and shorter glandular hairs

Leaves:

Alternate, compound, pinnate, dentate or serrate, apressed hairy

Inflorescence:

Umbel, peduncles 2-4 flowered

Flowers:

Sepals 6—10 mm long, 5-nerved, much enlarged in fruit terminated by a herbaceous 4—5 mm. long mucro; filaments much broadened at base, all fertile; petals pink, violet, somewhat papilose at base

Fruits / pods:

Schizocarp; carpel 14-17mm long, hairy; beak 8-13 cm long

Flowering Period:

March, April

Habitat:

Sand

Distribution:

Mediterranean Woodlands and Shrublands

Chorotype:

Mediterranean

Summer shedding:

Ephemeral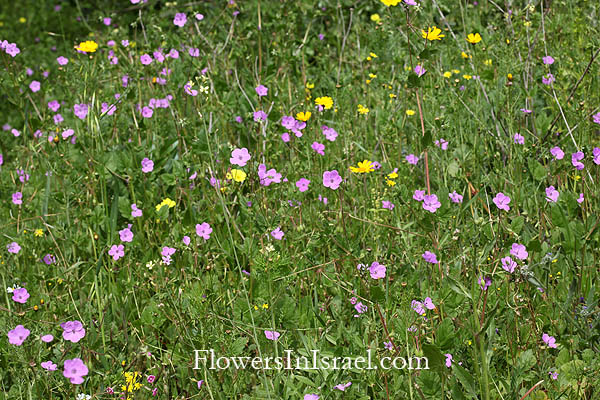 Location: Poleg Nature Reserve



Derivation of the botanical name:
Erodium, Greek erodios, a heron; the carpels of these plants resemble the head and beak of a heron.
telavivense, Tel Aviv.
The standard author abbreviation Eig. is used to indicate Alexander Eig (1894 – 1938), one of the first plant researchers in Israel.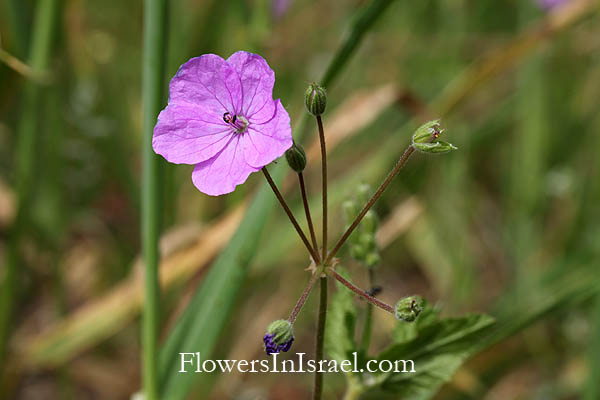 Location: Poleg Nature Reserve